BodE Work Pain Resolution Approach Training @ Southwest Acupuncture College, Boulder
June 12 @ 9:00 am

-

June 14 @ 6:00 pm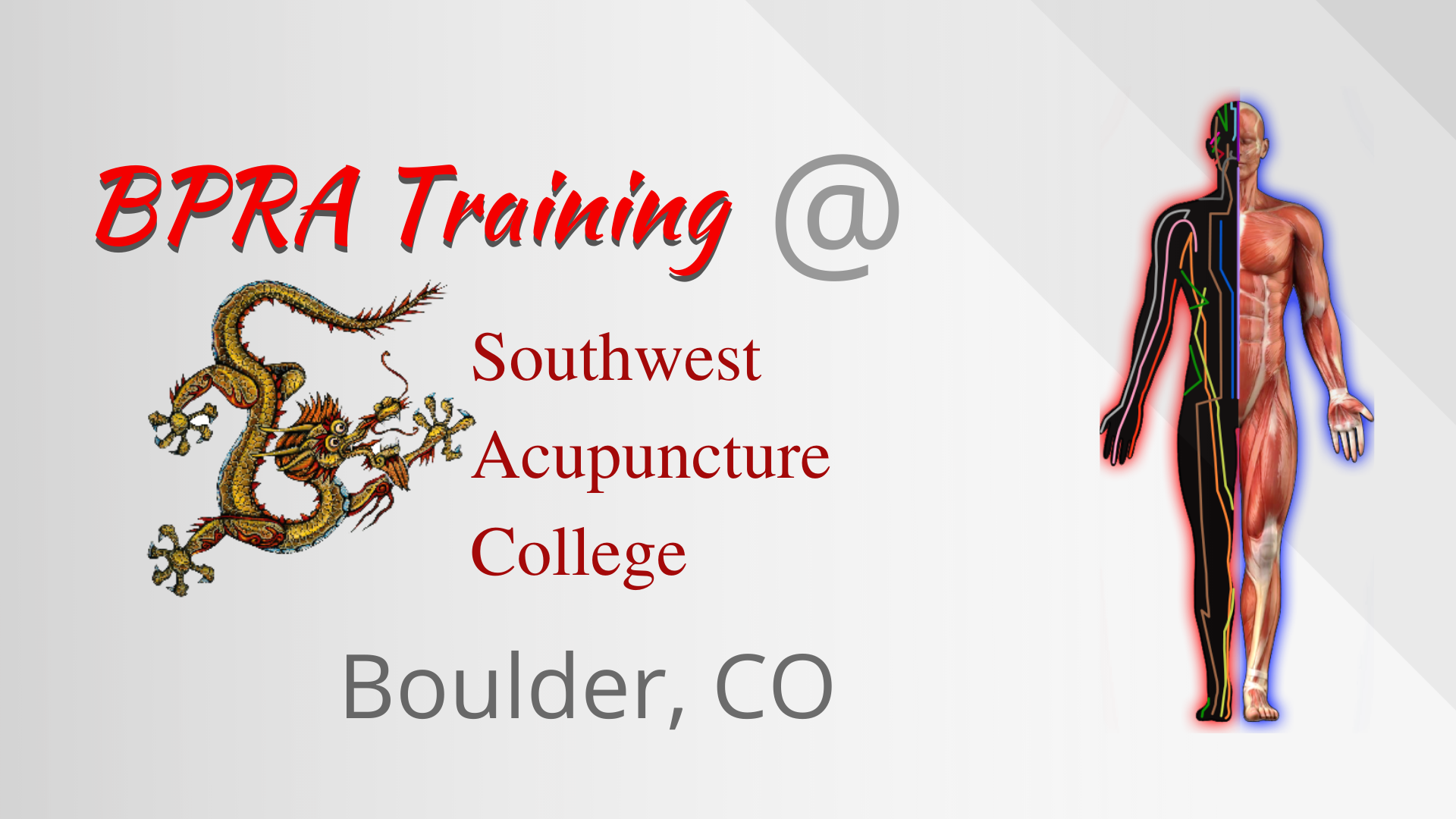 Join us for BodE Work Pain Resolution Approach Training at Southwest Acupuncture College, Boulder CO!
Address: 6630 Gunpark Drive, Suite 200 Boulder, CO 80301


Friday June 12th, 9:00am-6:00pm
Saturday, June 13thth 9:00am-6:00pm
Sunday, June 14th 9:00am-6:00pm
*** Registration Deadline Friday, May 29th. ***
Register Now for Early Bird Discount!
All levels of experience are welcome!
Massage Therapists and Acupuncturists can receive continuing education units.
– NCBTMB approved, 21 CEUs.
– NCCAOM approved, 24 PDAs.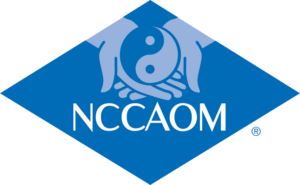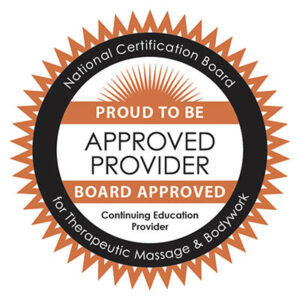 ---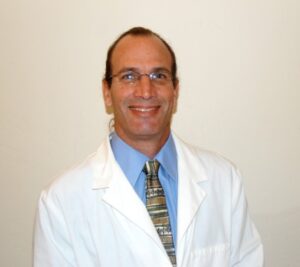 This course will be taught by BPRA founder David Nelson, an injury care specialist. He is known as the "Therapist's Therapist" when it comes to matters of the body. David is a licensed acupuncturist and physician of Chinese Medicine who has been practicing holistic body care for over 3 decades. Learn more…
Course Mission and Objectives
During this course, we will learn a new methodology that will change the future of healthcare delivery. BPRA introduces students to a diverse range of topics related to Traditional Chinese Medicine (TCM) and the human body systems, all working together to address pain issues. The emphasis is on learning advanced "listening" skills to understand what the body is communicating and to resolve pain.
As part of this educational experience, we will review case studies, learn how to identify the root cause of pain for clients, and diagnose issues with high accuracy. We will then practice hands-on techniques in bodywork to successfully relieve pain. By the end of this course, students will have the practical knowledge to further support their practice as a massage therapist or healthcare provider.
Do you have a client, friend, or family member that keeps returning to you for a recurring pain problem, that you just can't seem to help resolve? On day 3 of our course, you are invited to bring them along! This will be a special opportunity for you to receive attentive, one-on-one instruction in a personalized area, while your patient finds long-lasting healing. It's a win-win!
Tuition:
Guest: $395           Alumni $325          Student: $225
Early Bird Special: Save $50 on the prices above if you register now!
---

The final registration deadline is Friday, May 29th.  Sign-up by now to receive a $50 Early Bird Discount! Registrants must pay tuition ahead of time via PayPal.
Cancellation and Refund Policy: If you cannot attend and would like to cancel your registration up to 30 days prior to the event, you will receive a 90% refund on tuition ( 10% will be retained for an administration fee). If canceling between 29 days and 14 days prior to the event, a 50% refund will be issued. Tuition is non-refundable if canceled after 14 days prior to the event.
Tuition Payment

To complete registration, please pay for tuition below via Paypal. We ask that you re-enter your full name for our reference.